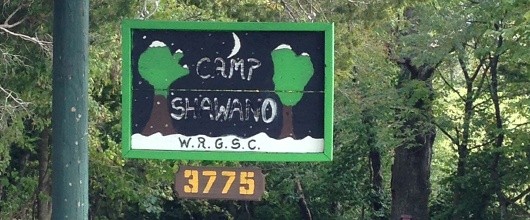 BOTH SESSIONS PLAN TO OPEN DAY CAMP FOR SUMMER 2022.
We will follow CDC and ACA guidelines.
We are requesting all participants, vaccinated or unvaccinated, wear a face mask for indoor activities. This is subject to change if CDC guidelines and recommendations change.
UPDATE: We are no longer requesting participants wear a mask indoors. If any parent or camper is more comfortable continuing to wear a mask, you are welcome to do so.
Shenanigans at Shawano - June 6-10, 2022, 9:00 a.m. - 3:00 p.m. This session will overnight on Wednesday.

THERE IS VERY LIMITED SPACE REMAINING IN THIS SESSION. SEE SESSION PAGE FOR MORE DETAIL.
Scouts under the Stars - June 13-17, 2022, 9:30 a.m. -3:15 p.m. This session will overnight on Thursday.
GIRL SCOUTS - KENTUCKY'S WILDERNESS ROAD COUNCIL
FAYETTE-JESSAMINE GIRL SCOUT DAY CAMP --- CAMP SHAWANO
Camp Shawano is located in Jessamine County, 13 miles south of Lexington, off Tates Creek Road. The camp is 142 acres and consists of large meadows for sports and recreational activities. The property has a climbing tower, archery range, and facilities for season and year-round use.

Fayette-Jessamine Girl Scout Day Camp is held at Camp Shawano and is run entirely by unpaid volunteers who are scout leaders, mothers and friends. All sessions depend on Girl Scout's moms volunteering to come to camp for a week and help lead the units. Without mom volunteers, we would be unable to run this camp for the girls.

This site includes information about the camp, directions to the camp, and information and forms pages for each week. Click on the icons at the top of the page to guide you through the site for all details on the day camp.
If you are interested in either or both of the day camp weeks, please address any questions to one of the directors of the specific session you interested in attending. Contact information can be found on each session's page.
PLEASE NOTE: THE REGISTRAR CHANGED IN 2021.
June 6-10 - Shenanigans at Shawano - register with Becky Hadden

June 13-17 - Scouts under the Stars - register with Kerri Peterson
Registration instructions can be found on each week's individual details page.

Make checks payable to Fayette/Jessamine Girl Scout Day Camp

Follow Camp Shawano on Facebook.